CYNICS announces OEM partnership with TVT Digital Technology Co. Ltd. (Shenzhen stock exchange:002835)
06 Oct 2017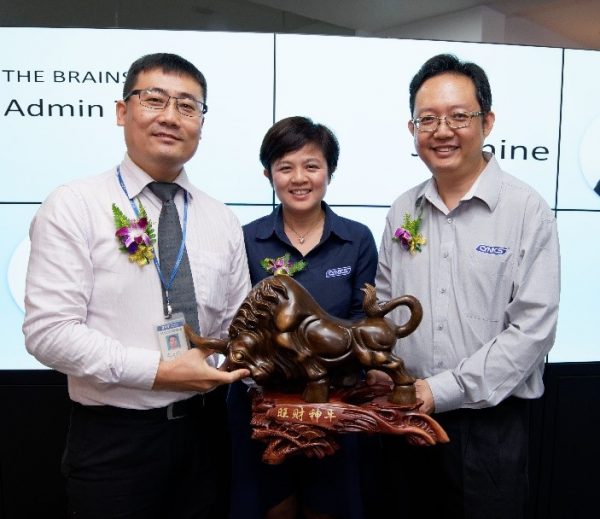 Partnership agreement with TVT Digital Technology Co. Ltd. enables Cynics to provide advanced security solutions while delivering best-in-class IP video surveillance to clients in Malaysia.
Cynics Solution Sdn Bhd, the leading solution provider and importer of closed-circuit television (CCTV) solutions, announced that TVT Digital Technology Co. Ltd, one of the global leaders in manufacturing innovative video surveillance products and solutions, has joined its community as an original equipment manufacturing (OEM) partnership. This strategic partnership allows TVT seamlessly transitioned its variety of advanced smart CCTV technologies into Cynics' current line of CCTV products.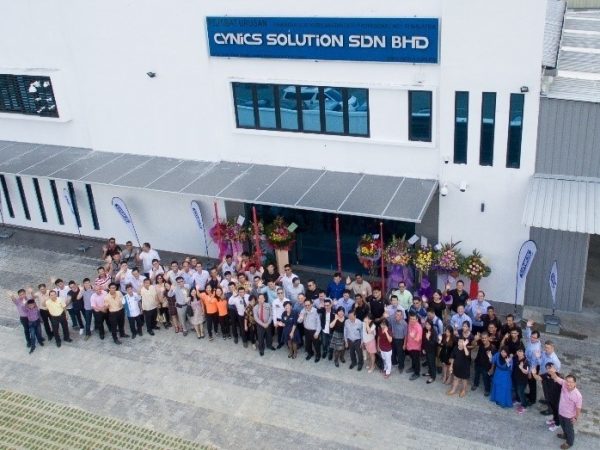 The signing ceremony took place in conjunction with the opening of Cynics new office at 53 – 54 Jalan Layang Layang 3, Bandar Puchong Jaya, 47170 Puchong, Selangor, on September 7, 2017. The new office opening ceremony was attended by most of the long-term Cynics partners since 2000.
The partnership agreement with TVT aims to contribute to the technological advancement of CCTV and offer a comprehensive range of IP surveillance products like Exception Detection, Cross Line Detection and People Intrusion Detection. The combination of TVT's groundbreaking solutions and Cynic's line of network video recorder (NVR) and digital video recorder (DVR) systems are going to elevate the company to greater heights and always remains at the forefront of its sector. The latest advancements would be introduced in Cynics' upcoming project and are expected to make these more readily available to Malaysian business owners, consultants and users at down-to-earth prices.
"One of TVT's new ingenious CCTV technologies like Exception Detection, can effectively detect the change of surveillance environment which affected by the external factors. This system is specifically designed to capture the blur and cast of the surveillance images and some defined motions can be captured when the alarm is triggered. In addition to sensitivity, the exception of the image in the whole surveillance scene can be diagnosed based on six types of exception events-– low light, excessive brightness, low definition, colour cast, interference and scene change. Thanks to the back-end system, all the information can be well recorded for future retrieval and enquiry. Therefore, making video surveillance more effective than ever before," elaborated Shing Yee Wen.
About Cynics Solution Sdn Bhd

Cynics Solution Sdn Bhd delivers reliable CCTV, video surveillance products and innovative security solutions to meet the evolving needs of society. Cynics expands the boundaries and unleashes the full potential of surveillance systems, providing users with an unsurpassed level of security experience.
About TVT Digital Technology Co. Ltd
TVT Digital Technology Co. Ltd is the world's leading manufacturer of video security products and solutions. Founded in the year of 2004, TVT has a global sales network in more than 120 countries and areas. TVT has set up branches in over 20 provinces and cities in China, owning integrated product lines including HDIP camera, HD coaxial camera, HD NVR, HD DVR and etc. By coupling cutting-edge technology and advanced research, TVT provides security systems that are truly technology-leading and high quality.
---
BOOK YOUR SLOT NOW
For better understanding on how our SMART CCTV Systems work
Register Now for EXCLUSIVE PREVIEW

**LIMITED TO 2 EXCLUSIVE PREVIEW PER DAY (MONDAY TO FRIDAY)**
ENQUIRE NOW