Solar CCTV Camera For Residential With License Plate Recognition
CCTV surveillance in residential areas is essential for ensuring proper security and safety of its residents. However, one of the challenges for residential area CCTV is the lack of or poorly connected power lines. As many new residential developments are located at new locations, getting reliable power sources for CCTVs can be tricky.
At Cynics, we offer a forward-looking solution for modern surveillance. Stripping away the dependency on wires and power grids, our solar powered residential CCTVs provide 24 hour uninterrupted surveillance and wireless security camera outdoor. Powered by the sun, you can rest assured that you get proper coverage and protection at all times. This eco-friendly solution is the way of the future, where sustainable sources of energy are the way to go.
Our CCTVs and solar panels are carefully designed to work in our tropical weather conditions. With Cynics, you get to enjoy low maintenance costs and almost zero energy consumption! Even with a lack of power lines, our solar wireless CCTV camera uses transmitter technology to ensure proper video feed and footage coverage.
License Plate Recognition (LPR) Integration
We also provide a comprehensive residential area coverage with our LPR integration. Together with a barrier gate system, only recognized vehicles are allowed access to the residential area. This gives industry-leading access control management and provides an extra level of security for residents. Even better, residents do not need to keep an access card which could get lost or damaged!

Sutra Damansara Gated-guarded Residences
The developer requests to have a full coverage of CCTV security surveillance system around the corner in a residences of 250 houses. Wireless solar CCTV installed to ensure the system is working smoothly everyday at low maintenance cost. Starlight cameras are being used to capture night vision with color images balancely.

Completed in 14 days with wireless solar CCTVs
Completion Date: May 2021
Total Contract Sum: RM50,000
Installation Set: 22 cameras with AI, human detection functions on 10 poles in a residences of 250 houses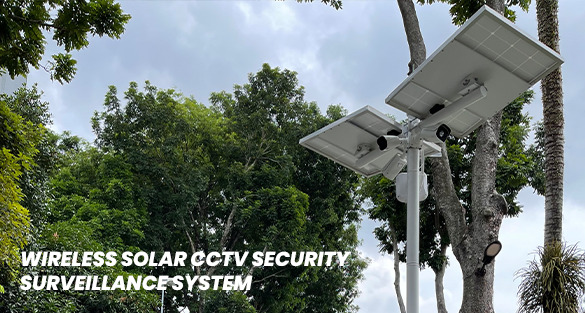 Parkville Sunway Damansara Gated-guarded Residences
The wireless cctv camera installation for the residences are used to have a complete monitoring system in every corner of the residences and alert the security to any intrusions and burglaries. Additionally, we develop a barrier gate system to recognize the vehicles license plate when entering the residences with the AI detection.

Wireless Solar CCTV Security Surveillance System
Completed in 14 days with wireless solar CCTVs & ANPR
Completion Date: July 2021
Total Contract Sum: RM48,000
Installation Set: 16 cameras with AI, human detection functions on 4 poles
Vehicle License Plate Recognition System
Total Contract Sum: RM15,000
Installation Set: Vehicle License Plate Recognition With Barrier Gate System
Days Required: 2 days for installation
Completion Date: July 2021